SuHooper Hero:
Su·hoop-per·he·ro (ˈso͞opərˌhirō) noun
A benevolent character with super hooping powers, extraordinary talents and joy spreading capabilities who is dedicated to transforming the world through creativity, self expression, love and hoop dance.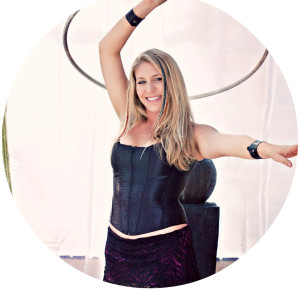 Abby Albaum
Abby is President and Founder of Hoola Monsters, LLC, Co-Creator and Master Trainer of Hoola-Fit and the Creative Brainchild behind Hoola Monster Kids. She is a full-time hoop dance instructor, hoop crafter and performer who has been teaching hoop dance since 2007. In August of 2010, Abby left an 8-year marketing and public relations career to pursue her hoop dance passion full time.  She previously served as a Senior Account Executive at a New York-based public relations firm and specialized in restaurant marketing.
Her hoop dance troupe has performed at music festivals, fashion shows and events, nationwide, and the troupe's impressive resume includes the Tampa Bay Rays Major League Baseball Team and NBC's America's Got Talent. Abby now travels all over the country teaching workshops and performing and has been featured as a hoop dance expert in media outlets such as Better Homes & Garden Magazine, the Washington Post, and has appeared numerous times on NBC's nationally syndicated show, Daytime.  Her greatest passions:  Working with kids and training hoop dance educators.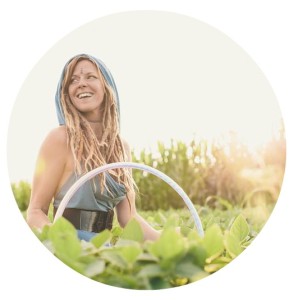 Meagan Ruppert
Meagan discovered her passion for hooping during her final year of college.  In her own words, "I spent many years confused and unsure of who I truly was meant to be or what I was meant to do with my life. All of that changed the day I decided to pick up a hula hoop and attempt hoop dancing with it. What I found, with practice, was that I was really good at it and my life was changing before my eyes. I was more focused, driven, happier and I lost weight."
She then began to travel the country sharing her newfound passion, while making and selling hoops to support her journey.  Her next stop was Thailand, where she spent a year studying and honing her skills.  A few months later, feeling driven to create a space for further expansion through hoop dance, she founded Return to Roots Gathering, a hoop dance, yoga and music festival. This event was a huge success and brought together all types of people from around the Northeast US. Now going into it's fifth year, this event is home to the Northeast hoop dance community.
Meagan went on to create Ascending Circles which provides business coaching and marketing consulting to passionate, conscious and heart-centered entrepreneurs.  Meagan's personal mission is to "create massive change on this planet by assisting flow artists, yogis, artisans, healers, intuitives, and community leaders to create businesses that change the world."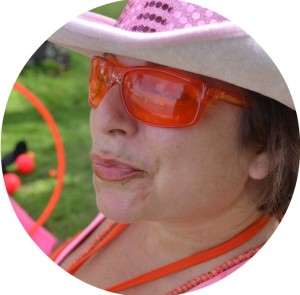 Casandra Tannenbaum
Casandra created Hoop So Fly in 2009, after successfully completing the highest level of HoopGirl teacher certifications, to bring quality hoop dance instruction and expertise to South Florida. Since then, she has joined up with a healing arts collective called FlowSource and continues to perform and teach alongside other flow artists, musicians, healers and poets.
In November 2011 she created and managed the first ever state-wide flow arts festival, Florida Flow Fest, drawing hundreds of hoopers, yogis, dancers and flow artists together to share, grow and learn. This event grows annually, and has garnered award recognition from hooping.org and Broward/Palm Beach New Times for BEST FESTIVAL in 2013.
Casandra also became an ACE Group Fitness Instructor in 2011 and co-authored the Hoola-Fit Hoop Dance Teacher Training program with Abby Albaum of Hoola Monsters. Casandra has co-facilitated Hoola Fit trainings in 2012 and 2013.
An educator for over seventeen years, Casandra completed a Masters degree in Contemplative Education at Naropa University in June 2012. A life-long dancer and an avid practitioner of yoga, West African dance and Capoeira, she infuses her hoop classes and personal practice with deep knowledge of creative movement and dance technique across many cultural and fine art forms. Casandra has been a contributor to Hooping.org, a homeschooling advocate and consultant, and a Social Studies teacher for grades 6-12. She is also the founder and director of Monkey Dust Productions, a design and event management company in Lake Worth, FL.
Ok, fine.  We know that Mr. Sloth isn't a SuHooper Hero.  Heck, he's not even a hooper at all.  He's a tree-dwelling, slow-moving, happy-go-lucky leaf eater.
He's a Costa Rica native, and we love him.  So, we are we deeming Mr. Sloth the "Official Full Circle Retreat Mascot."