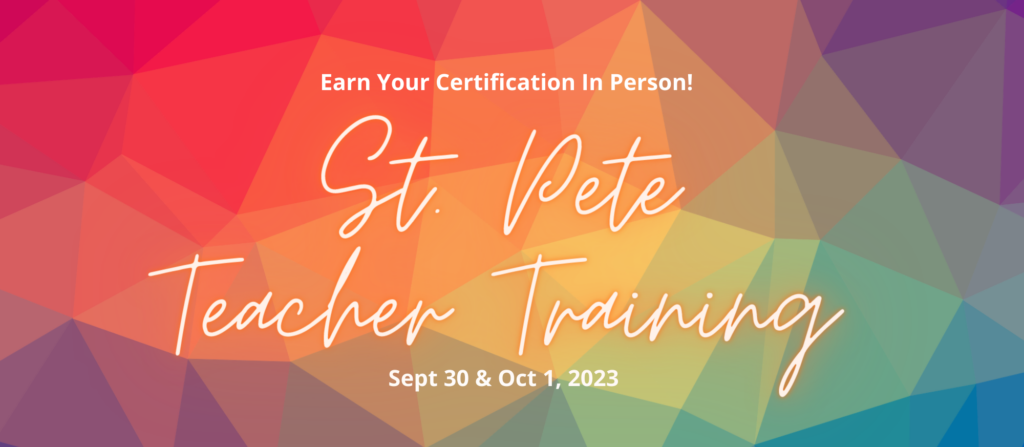 Location:
Shore Acres Rec Center
4230 Shore Acres Blvd NE
St. Petersburg, FL 33703
Hours:
9 a.m. to 5 p.m.
Saturday & Sunday
Airports:
TPA (Tampa)
St. Petersburg (PIE)
We also have a FB Event page for attendees to coordinate logistics.

Are you ready to build community, rock sold out classes, and spread massive amounts of joy? If so, you've landed in the right spot. Live training weekends are a great opportunity to study in person, meet fellow hoopers who share the same passion, and learn from master trainers:
Next Live Training: St. Pete, FL
September 30 & October 1, 2023
So, what should you expect when you enroll in the HoolaFit Teacher Training Program?
• 16 hours of personalized instruction with
master trainers
• Digital Hoola-Fit Hoop Fitness Manual
• Detailed, move-specific handouts for each
of the 14 Foundational moves
• Leading-edge marketing and educational
strategies for business success
• Discounts on bulk hoop purchases/ class packs
• Access to Hoola-Fit Online, an exclusive
community of certified hoop instructors providing
mentorship and ongoing support
Hoola-Fit ACE Continuing Education Credits: 2.1
Are you interested in hosting a Hoola-Fit training?If so, please email abby@hoolamonsters.com for hosting requirements and more information.