Want to learn hula hooping basics but have no clue where to start? If so, you've come to the right place, my friend! My name is Abby Lee, and I'm the creator of the Hoola-Fit. It's a hula hooping workout and fitness program intended to get you moving and grooving with handmade hoops. I've been teaching hula hooping for 13 years, and I'm also an ACE-Certified Fitness professional.

Grab my totally free 30-Min Hula Hooping Workout by clicking here:
Here's a peek inside my classes too:

If you want more, I've got you covered. Cruise on over to my online course site to learn how to get in on my full length Hula Hooping Workouts. You can now hoop dance with me anytime, anywhere!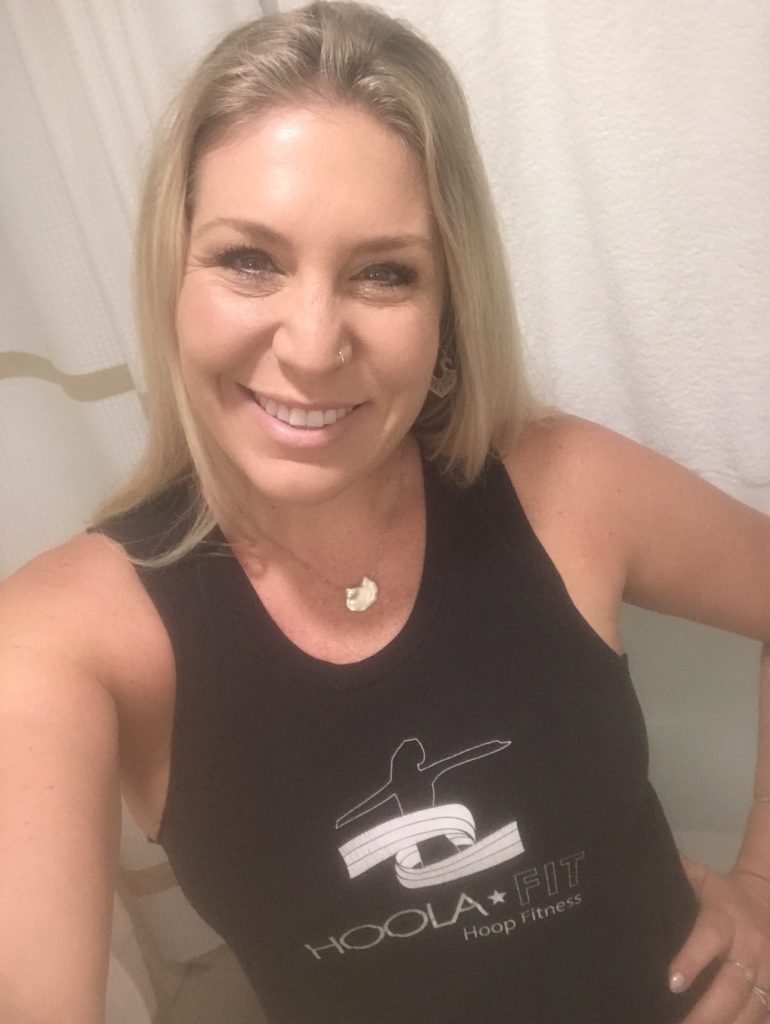 About the Instructor: Abby is the founder of both Hoola-Fit and Hoola Monsters – Florida's first full service hoop dance company, which specializes in handmade fitness hoops, hoop dance classes and performances. She's also an ACE-Certified Youth Fitness Specialist and the sole program developer for Hoola-Fit Kids – coming soon! A play professional and fitness pro for more than a decade, Abby's certifications include: ACE Youth Fitness Specialist, ACE Group Fitness, Kidding Around Yoga, Les Mills Body Combat, Cardio Kickboxing, Coach by Color Indoor Cycling, and Hoola-Fit Creator.
Grab Your Free Hula Hooping Workout