If you're a certified fitness pro through the American Council on Exercise, then you know that ACE Fitness CECs are important. Without them, your certification goes bye-bye… and no one wants that.
Plus, most fitness professionals love to explore new fitness regimens, in an effort to encourage their clients to stay active and inspired. So, if you're somebody who loves to hula hoop (or if you work with kids), then you need to know about Hoola-Fit.

Hoola-Fit is a multi-level hoop dance teacher training that incorporates mindful movement with handmade, professional quality hula hoops. Size matters when it comes to hula hoops, and having the right equipment is Step 1. If you want the comprehensive download on hoop sizing, check out this recent blog I wrote about weighted hoops and why I don't recommend anything mass produced for hula hoop fitness. No, you don't need to know every hula hoop trick in the book to do this training, either.
In January, Hoola-Fit rolled out its online teacher training, which means that hula hoop enthusiasts and fitness pros can now earn their certifications in the privacy of their own homes! And when it comes to hula hoop fitness, this is the ONLY program in the country with the ACE stamp of approval. And did I mention that you'll earn a whopping 2.1 CEC's upon successful completion of the online training? Yep – that's enough to keep your ACE Certification legit for two whole years!

I've also got a totally FREE "Learn to Teach Hoop Dance" webinar available. In it, I'm sharing my 7-step strategy to teach safe, fun and effective hoop fitness classes. To learn more about the program, you can grab your spot in the webinar here: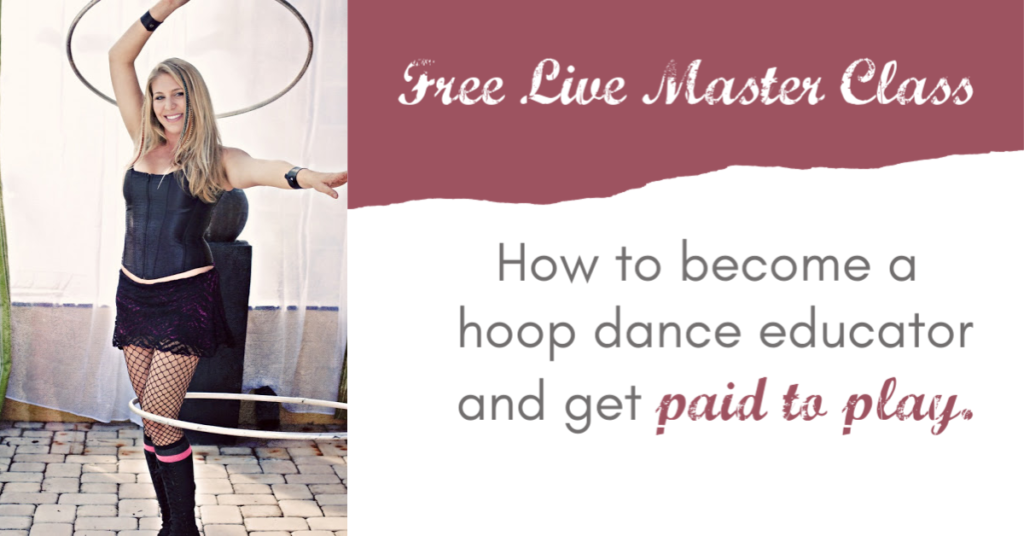 I'm so excited to spin up some fun with you and I hope to see you in a future Hoola-Fit Training soon!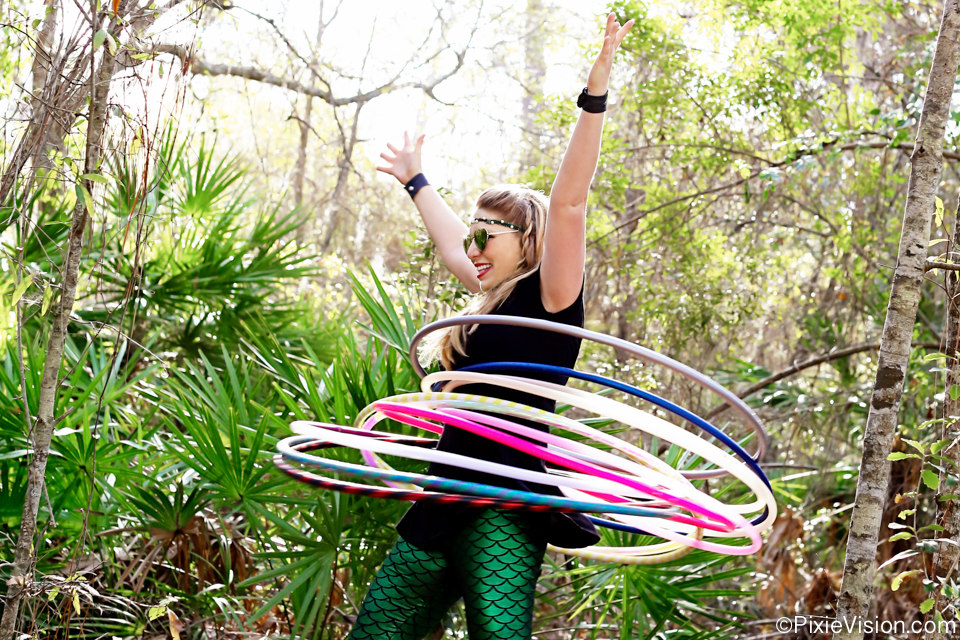 About the Author: Abby Joan Lee Abby is the founder of both Hoola-Fit and Hoola Monsters – Florida's first full service hoop dance company, which specializes in handmade fitness hoops, hoop dance classes and performances. A play professional and fitness pro for more than a decade, Abby is an ACE-Certified Youth Fitness Specialist and ACE-Certified Group Fitness Instructor who also holds certifications in Les Mills Body Combat and Cardio Kickboxing. A hoop dance educator since 2007, Abby has taught the art form to thousands of people of all ages. She's also spent years developing, testing and implementing her training programs. Her mission is to inspire and empower hoop dancers worldwide.
Earn ACE Fitness CECs in a Super Fun Way