I hadn't planned on going live today, but after I got set up to film another class for the Hoola-Fit On Demand library, I decided to switch gears.
I know that we're all feeling the stress and uncertainty of what's happening in the world right now (COVID-19 is literally changing life as we know it), and I figured we could use some play therapy.
The New York Times agrees. They just put out a story that mentions hula hooping as a great way to take care of yourself during quarantine.
So, grab your favorite hula hoop and let's spin, smile and sweat together virtually! This is my free gift to you, while you're cooped up at home…
And if you dig today's hula hooping workout and want more, here's where you can find my Hoola-Fit Classes on Demand: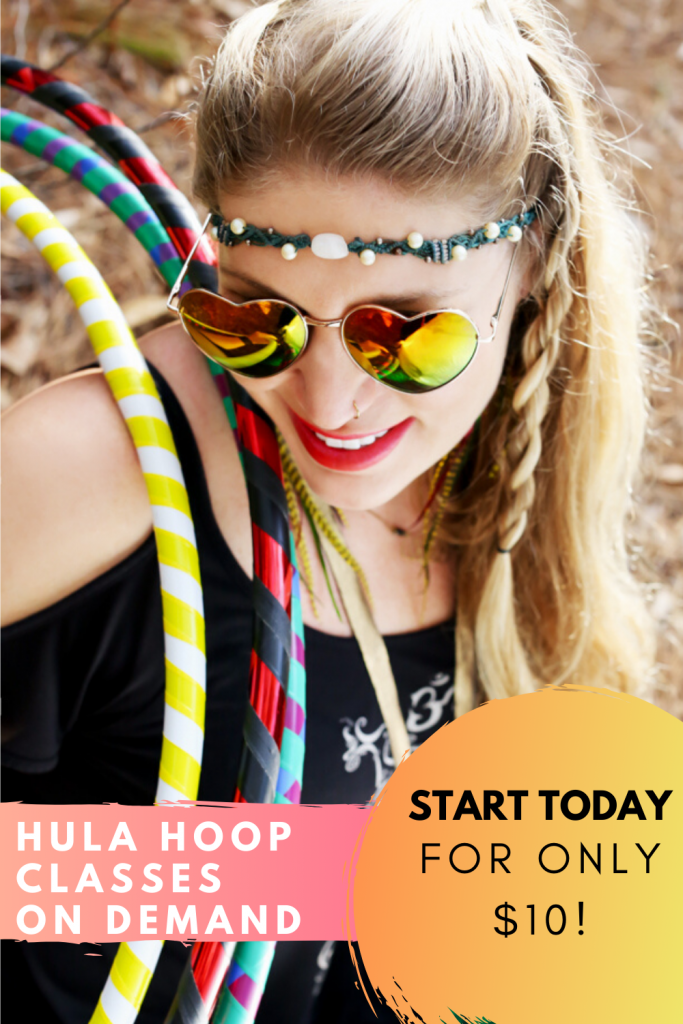 SHARES ARE GREATLY APPRECIATED TOO!
I make a living as a fitness instructor, hula hoop performer, and event vendor. The farmers market (my primary source of income & where I've been selling my handmade hoops for the past 12 years) is now cancelled. The same is true for all of my fitness classes.
The coronavirus pandemic is impacting my small business drastically. But I'm keeping my head held high, and I'm doing everything I can to offer my health & fitness services online.
The ETSY shop is still open (this is where you can grab a great handmade hoop if you're new to hooping), and I'm added new classes to the online library regularly.
Now, more than ever, we've got to keep ourselves (and our kiddos) moving. And I'm all about fitness being FUN.
Thanks so much for allowing me to teach you how to hula hoop, and for supporting my small business during these tough times! Stay healthy, happy and hoopin' everybody, and I hope to see you in one of my virtual classes soon.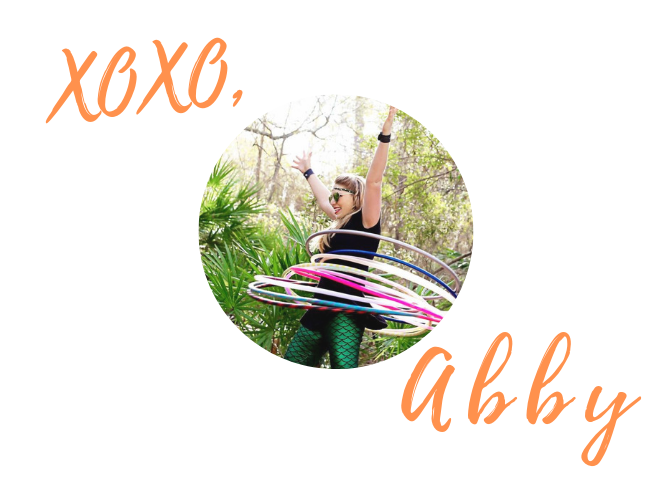 How to Hula Hoop: Free Hooping Workout And On-Demand Classes