This year, we made a solid commitment to spread hula hoop fitness in a much bigger way. It started with the launch of Hoola-Fit Online, our virtual training course, which is proving to be a great way to inspire hoop dance educators all over the country.
Since 2012, live Hoola-Fit trainings have only taken place in our home state of Florida. While we've had out of state trainings on our radar for quite some time, we needed to be strategic in choosing the right location, host, and venue. So, when Hoola-Fit grad Tracy P. approached us with the perfect space in West Hartford, Connecticut, it was a no brainer.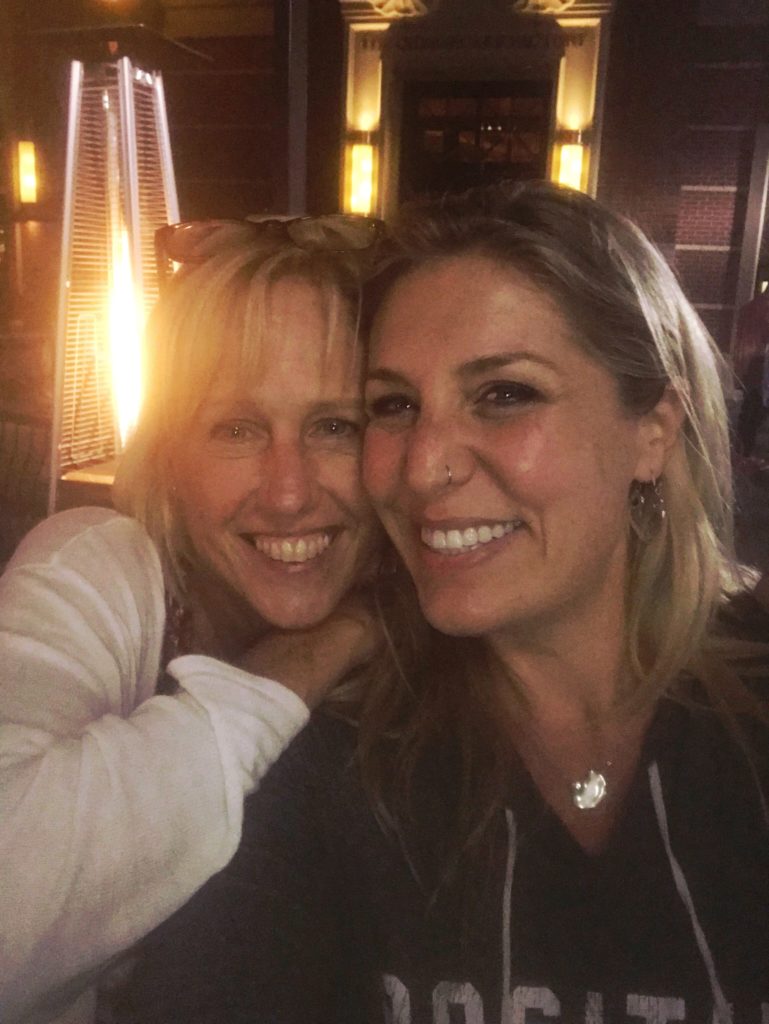 "We're centrally located so it'll be convenient for people coming from all over the Northeast," Tracy said. She was right.
We had eight beautiful souls join us at the American School for the Deaf for an empowering weekend of hoop dance education. (Fun fact: ASD is the birth place of sign language and a super cool venue). Tracy was an absolute angel, coordinating behind-the-scenes logistics from audiovisual needs to hotel suggestions, hoops, grocery store & airport runs, lunch plans, and so much more.

So, on Saturday morning, August 10, we welcomed a group of eight enthusiastic hoopers from New England, Manhattan, Rhode Island and Connecticut. Melanie G. even joined us from Boulder, CO!
After introductions, we dove right in, kicking things off with a full, hour-long Hoola-Fit class led by yours truly. I wanted to showcase what the group would be learning throughout the weekend. We then went over safety precautions, injury prevention, student learning styles, best practices, and hula hoop fitness foundational moves.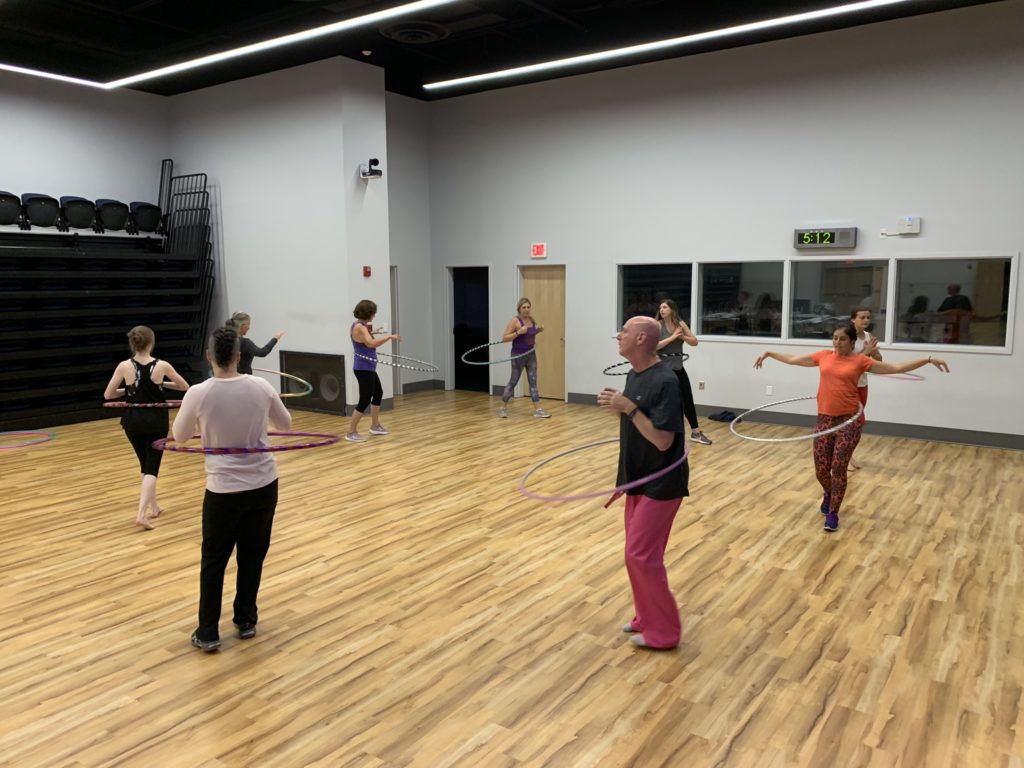 It was a jam-packed day of learning, discussion, and play. We also took advantage of the opportunity to enjoy lunch outdoors (the weather was perfect!). We continued our hoop-y discussions over dinner that evening, at a great local Mexican restaurant called Ocho Cafe.
After a good night's rest, we reconvened on Sunday morning for another full day of learning. We covered the Hoola-Fit class format, how to build community and market classes, and we even dove into some advanced level technique. Our trainees (Carol, Melanie, Abi, Crystal, Courtney, Stuart, Kerry, and Danielle) then had a chance to put their knowledge into action. They each took the stage and led mock classes.
One of the coolest parts about doing this work is witnessing breakthroughs, especially when it's the result of one Hoola-Fit trainee working with another. This smile says it all: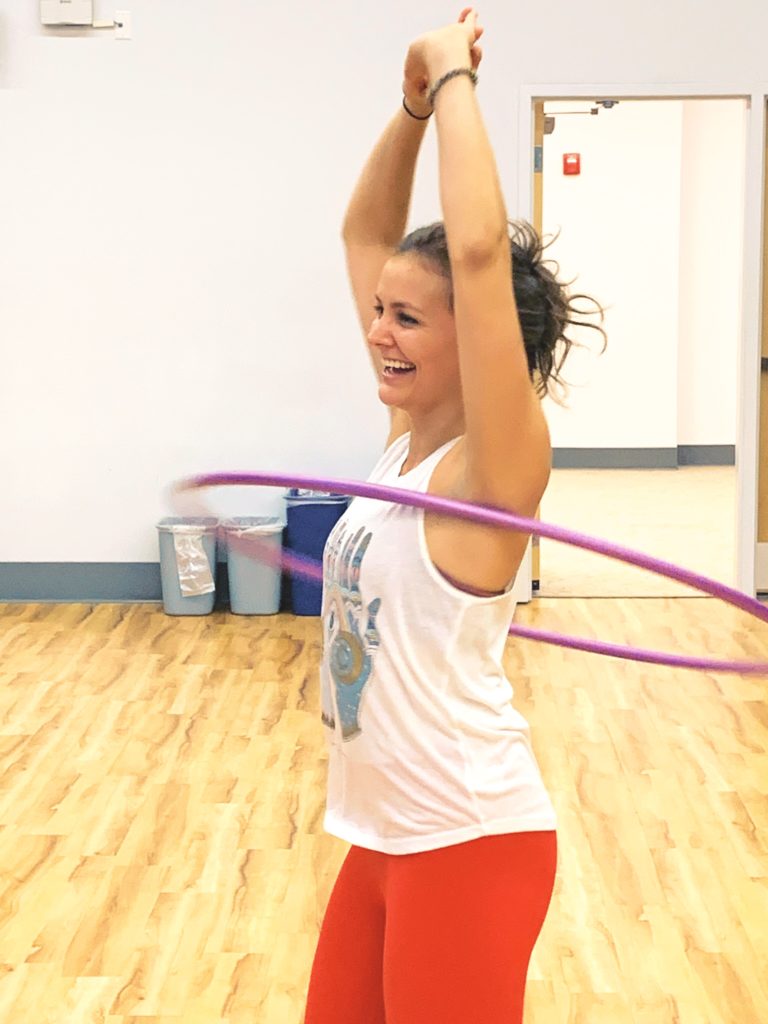 Being in community with fellow hoopers also further reinforces the fact that the learning never stops. I (Abby) have been teaching hoop dance for 12 years, and I'm still constantly learning and evolving as a fitness educator. We had some real rock stars in our Connecticut training (including two veteran group fitness instructors with more than 50 years' of teaching experience combined). I'll definitely be using some of their techniques in my own classes.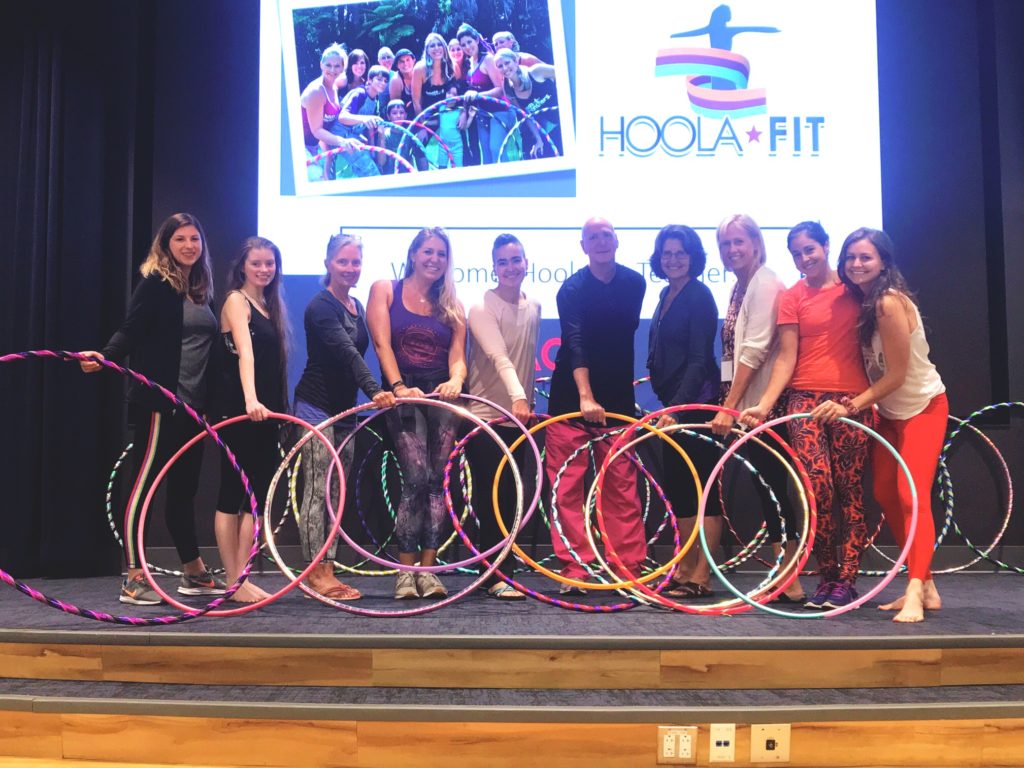 A special shout-out also goes to Crystal who put her own spin on an activity we teach in our program. Her rendition of it was amazing, and I'll definitely be using that in future classes, too.

Finally, as our weekend together came to a close, we sat in circle to award Certifications. The end of these training weekends are always bittersweet when we go our separate ways. But I can't wait to see this group grow and thrive with their classes and newfound knowledge. Keep spreading the Hoola-Fit love, you guys!
In closing, I'll leave you with a photo gallery from our weekend together, along with a quick announcement. Registration just opened for our FINAL online training of the year, and we kick things off on Oct 7.
Learn more here.
Happy Hooping to all and thanks for taking the time to read 🙂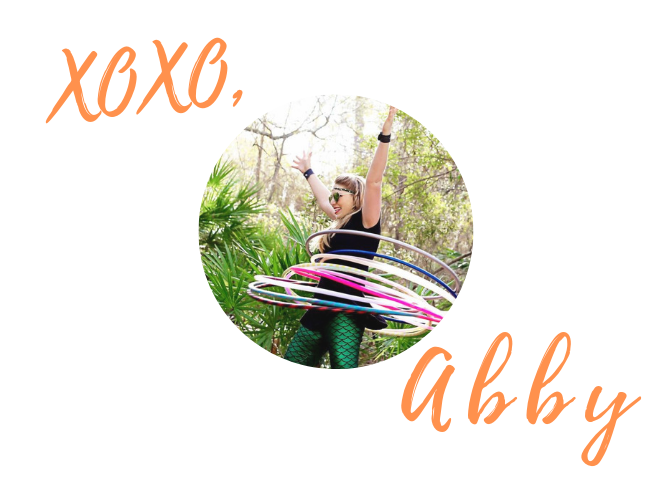 Spreading the Hula Hoop Fitness Love Far and Wide